How to configure your browser's traffic through Proximitron ( Firefox Example )
Last updated by Sam K on June 01, 2020 22:37
Most people connect to the Internet directly. To use Proxomitron, you need to divert all traffic to its proxy. This means configuring browsers on your machine to use proxies.
Here's an example of how it's done in Firefox: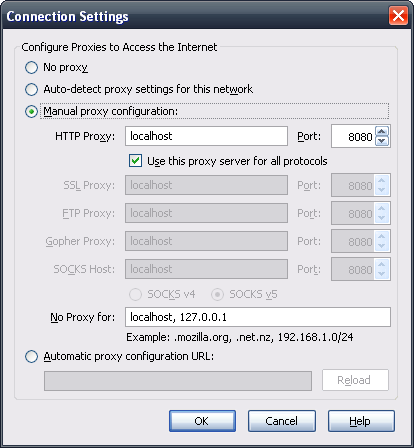 Go to Tools > Options > Advanced > Network > Settings. Click the Manual proxy button. In the HTTP Proxy field, you will need to specify the Proxomitron proxy address. By default, Proxomitron runs on localhost (127.0.0.1), port 8080.
You can also check the Proxomitron Preference Settings and see what port is configured and change it if you like. The Preference Settings are hidden under the Config button in the main view.
You can configure the visual style, which we did earlier, startup options, Access, Blockfile, and the HTTP options. We will discuss some of these later on.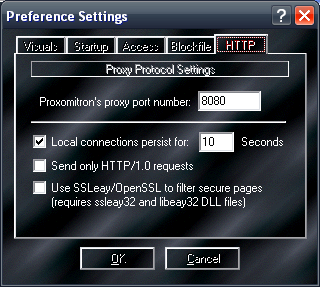 Basically, we're all set.
We have Proxomitron running and our browsers configured to use it, with or without SSL. We now need to beef our Proxomitron with the right filters and make it do Noscript-style work for all browsers.
VPNSecure Provides Secure VPN servers in over 45+ Countries
If you are a looking for a versatile easy to use VPN service, checkout Today