Ubuntu Network-Manager PPTP Setup Guide
Last updated by Shayne M on May 21, 2013 23:33
This guide is written using Ubuntu 11.04 as an example, but should be able to be used on many other linux distributions that use a recent version of Gnome NetworkManager.
It will be using our Australian PPTP server as an example - other server addresses can be found in our members area here
Click the Network icon on your top panel > Configure VPN
Click Add > Point-to-Point Tunneling Protocol (PPTP)
Fill in the "Connection Name", "Gateway" and "User name" fields as below, being sure to leave the password field empty.
Click Advanced, untick every authentication method except for MSCHAPv2 .
Check "Use Point-to-Point encryption (MPPE)".
Leave security set to "All Available" (Default).
Check "Allow stateful encryption".
Uncheck "Allow BSD Data Compression".
Uncheck "Allow Deflate Data Compression".
Uncheck "Use TCP Header Compression".
Uncheck "Send PPP Echo Packets".
Save the configuration and back out of the menus.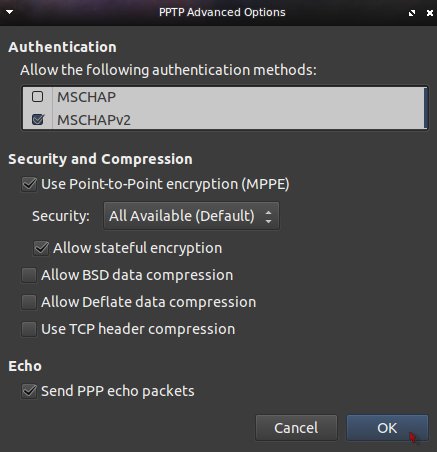 Click the NetworkManager icon, and disable and then re-enable networking to force a configuration reload.
Click NetworkManager again, then VPN Connections, VPNS PPTP AU1 to start a connection.
Enter your password when prompted.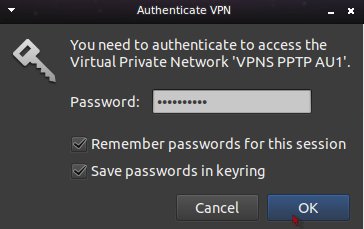 VPNSecure Provides Secure VPN servers in over 45+ Countries
If you are a looking for a versatile easy to use VPN service, checkout Today