Setup PPTP on Tomato Firmware Router
Last updated by Sam K on June 01, 2020 22:24
How to setup PPTP on Tomato firmware router
In a new browser window, type 192.168.2.1 or 192.168.1.1 in the address bar to access your router's control panel. Enter the admin name and password for your router, then click Log In.

In the left-hand menu, click on VPN Tunneling. Then click on PPTP Client.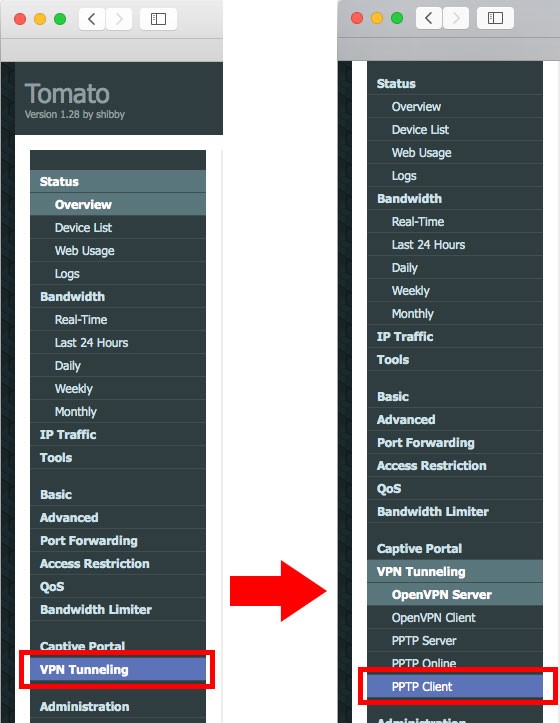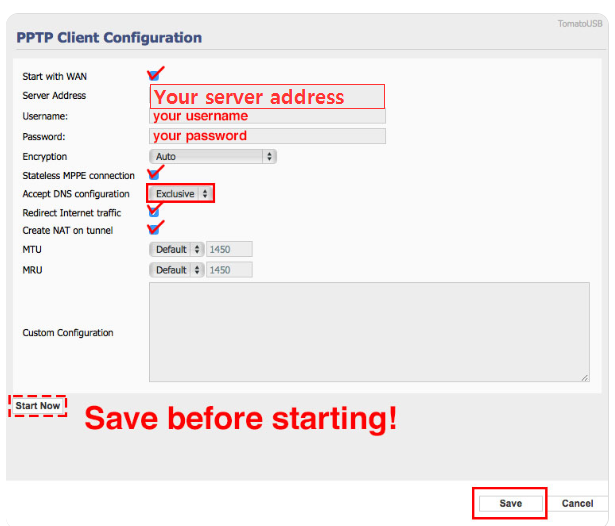 Configure your PPTP client as shown below. Make sure you Save your settings before clicking on Start Now.
Start with WAN: check.
Enter the server address, username, and password obtained earlier.
Encryption: Auto.
Stateless MPPE connection: check.
Accept DNS configuration: select Exclusive.
Redirect Internet traffic: check.
Create NAT on tunnel: check.
Click Save.
Click Start Now.
"Connected" status. Visit: https://www.vpnsecure.me/ip/ & verify
VPNSecure Provides Secure VPN servers in over 45+ Countries
If you are a looking for a versatile easy to use VPN service, checkout Today