Setup PPTP on ASUS Firmware Router
Last updated by Sam K on June 01, 2020 22:24
How to setup PPTP on ASUS firmware router
Go to the Asus router control panel on your browser. It should have the address 192.168.1.1 by default (unless you changed it)
Log in with the username and password you set up for your router account. It should be User Name: admin and Password: admin by default (unless you changed it).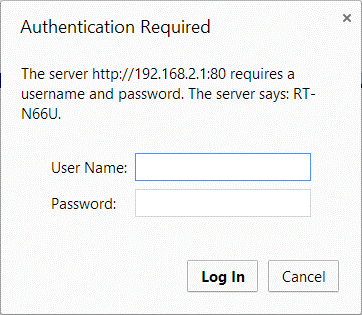 Click WAN on the left-hand sidebar under Advanced Settings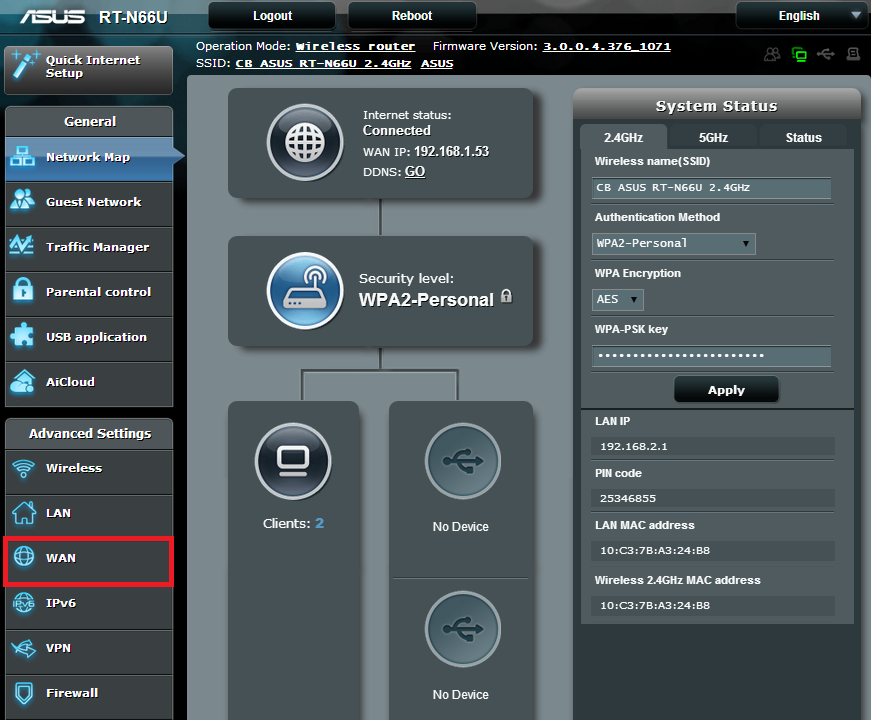 Make sure your settings match the following information under WAN – Internet Connection.

Basic Config
WAN Connection Type: PPTP
Enable Wan: Yes
Enable NAT: Yes
Enable UPnP: Yes

WAN IP Setting
Get the WAN IP automatically: Yes

WAN DNS Setting
Connect to DNS Server automatically: No
DNS Server1: 1.1.1.1
DNS Server2: 1.0.0.1

Account Setting
User Name: Your VPNSecure username
Password: Your VPNSecure password
Idle Disconnect Time in seconds: enter a large number like 3000
PPTP Options: MPPE 128
Additional pppd options: (Leave blank)

VPN Server: Your server address, i.e. your credentials that you get from the Customer Area.
Host Name: (Leave blank)
MAC Address: (Leave the as default value)

Double check all settings then click on Apply at the bottom.

Congratulations! You should now be connected to our VPN services. Visit: https://www.vpnsecure.me/ip/ & verify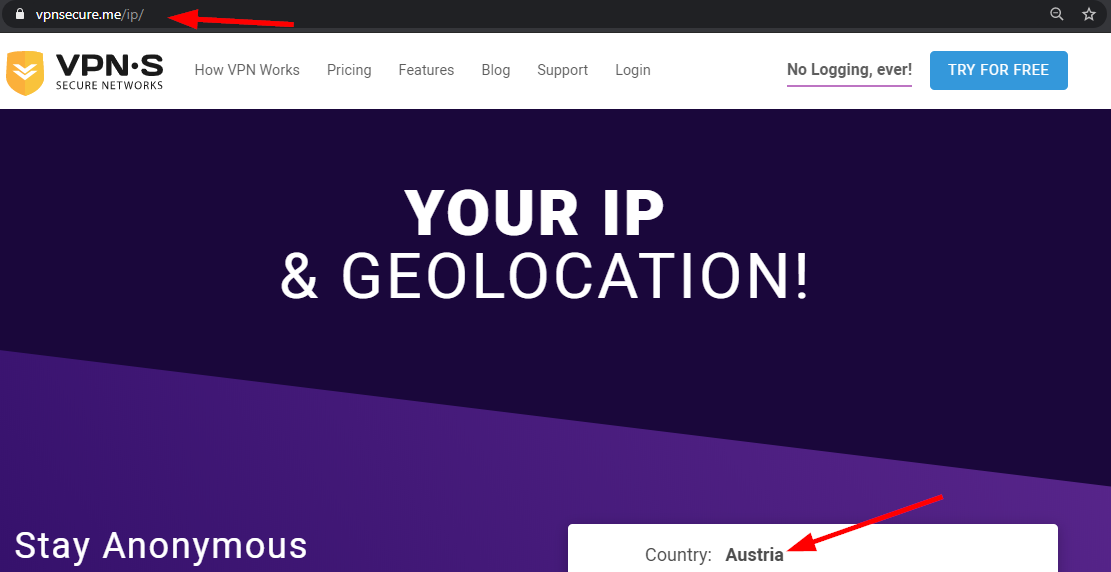 VPNSecure Provides Secure VPN servers in over 45+ Countries
If you are a looking for a versatile easy to use VPN service, checkout Today