iPad PPTP VPN Secure setup Guide
Last updated by Shayne M on February 11, 2015 10:34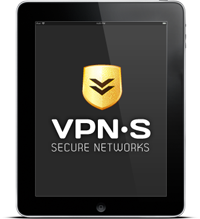 VPNSecure APP
VPNSecure has released our own VPN application for IOS. Please download from the App store (Search VPNSecure)
Manual config -->
Configure VPN
Configuring a VPN on the iPad mini is very simple. Just follow these few steps :
1. Go in Settings > General > VPN and choose Add VPN Configuration.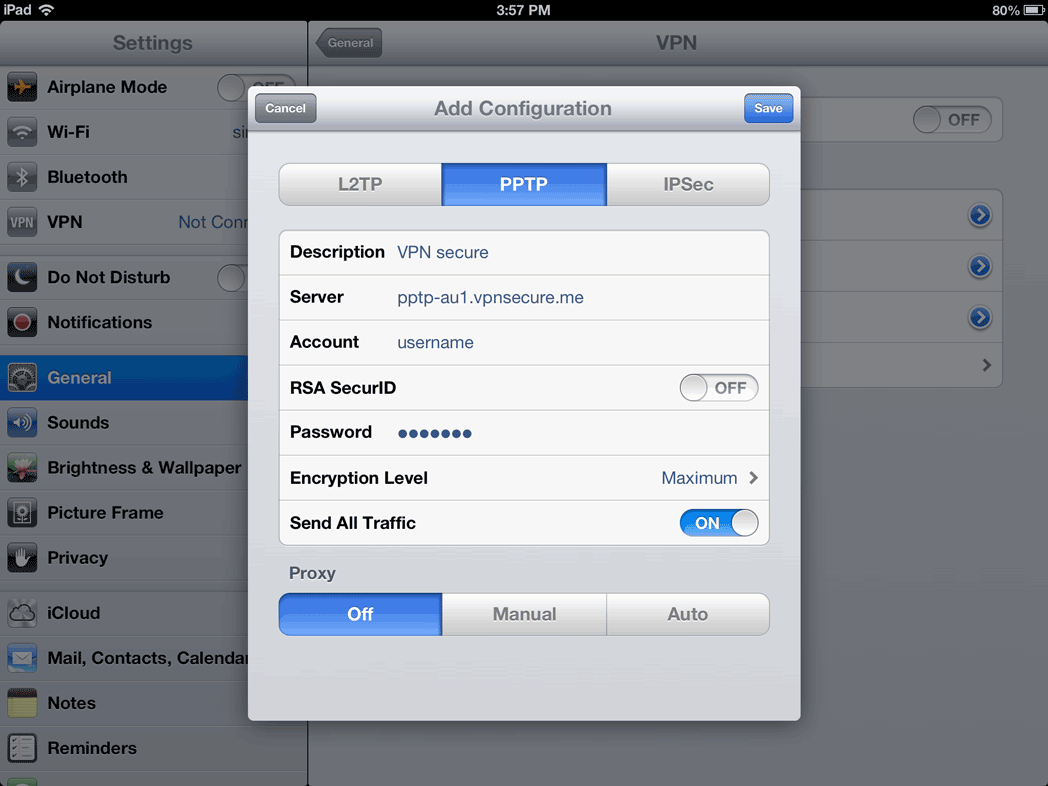 Then use the below VPN settings for your device.
Server = pptp.vpnsecure.me (This is an example address, All Servers are listed in the members area under the "Servers" menu)
Account = username (Make sure username is in lowercase)
RSA SecurID = OFF
Encryption = Maximum
Password = your account password
Send all traffic = ON
Turn VPN on or off
If you have created a VPN configuration, you would find the option to turn VPN on or off in the Settings.
First disable Wi-Fi on iPad, then start VPN in the settings. Wait until it finishes connecting and the status bar would has the VPN icon. Note: iPad will drop VPN whenever changing the networks.
VPNSecure Provides Secure VPN servers in over 45+ Countries
If you are a looking for a versatile easy to use VPN service, checkout Today