Windows Defender Exception list
Last updated by Mike A on July 23, 2021 12:10
Problem:
Sometimes Windows Defender blocks UDP connections initiated by OpenVPN, this is the default protocol that we use for the VPN servers. You can test if Windows Defender might be blocking UDP connections if TCP servers work and UDP servers do not work.
This can also be a problem with Third Party Firewalls.
Solution:
Go to Settings and select Update & security > Windows Defender. Under Exclusions, select Add an exclusion. Select the Add button, navigate to C:\Program Files\VPNSecureMe\lib\bin\windows\openvpn.exe, then select Exclude this file.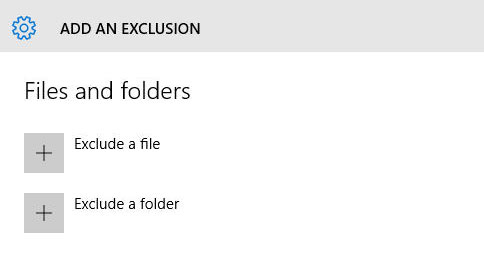 VPNSecure Provides Secure VPN servers in over 45+ Countries
If you are a looking for a versatile easy to use VPN service, checkout Today