Submit a log file to support VPNSecure Windows OpenVPN application
Last updated by Shayne M on May 22, 2013 08:04
Sometimes, things go wrong and we need to look at a log file to figure out how to fix the issue.
If you need to submit a log file to VPNSecure support staff you can do so by following these instructions:
Step 1) Click the big "LOG" button in the bottom right corner of our application (pictured)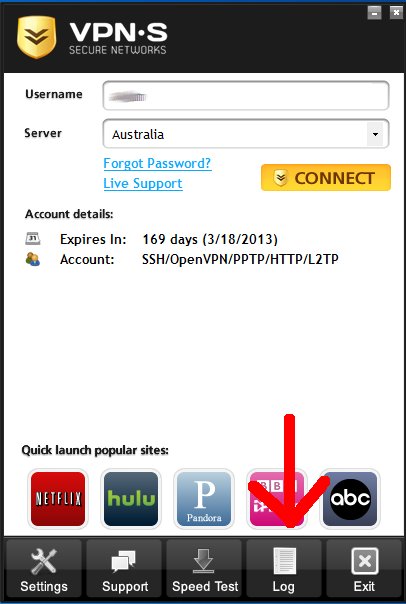 Step 2)
Select the blue "submit log to support" link (pictured)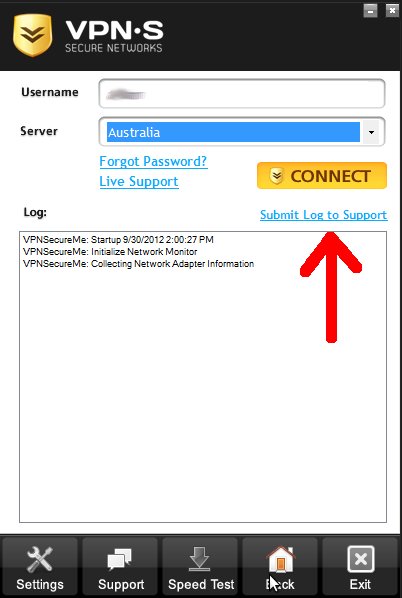 Step 3)
Select the yellow "Submit Log" button, with everything above left at the default "yes" setting.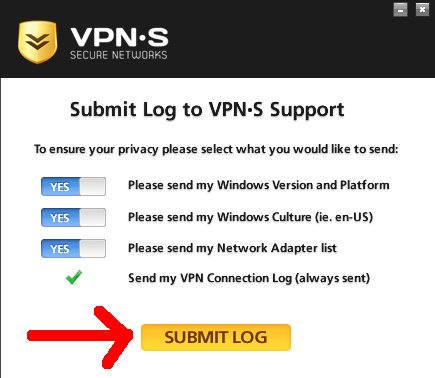 Step 4)
That's it! You will see the below message confirming log submission. If you're not already in contact with us at this point, jump on our live support chat system or email
[email protected]
to discuss your log submission and how to fix the issue.

VPNSecure Provides Secure VPN servers in over 45+ Countries
If you are a looking for a versatile easy to use VPN service, checkout Today